Natural soap, following a traditional cold processed method, is created by combining oils & fats, with water and lye. But in goat's milk soap the water portion of the formula is replaced entirely by milk. Goat's milk soap is rich, creamy, moisturising, nourishing and gentle on the skin.
This soap is creamy and rich. Australian rose clay is the natural colorant that gives his soap its gorgeous colour, rich in trace elements and minerals, it is renowned for its ability to remove toxins and purify the skin by deep cleansing. Geranium essential oil adds a green-leafy uplifting scent, while safflower buds, derived from a desert thistle flower, are added for texture and beauty. This soap is gentle enough to use all-over and every day, whilst still adding a touch of luxury. As with all our soaps we use a blend of essential oils, you'll find delicious hints of citrus, think bergamot and lime, florals, including the rose geranium that shines brightly, all anchored by the earthy scent tones.
Finely ground oatmeal is added for gentle exfoliation to this bar but the star ingredient is our neighbourhood honey. Honey is recognised for its moisturising, antioxidant and antibacterial properties. When added to soap it also creates a creamy luxurious lather. Here at Schoolhouse Farm we love our bees, we have carefully tended hives and we create habitat so that the bees can forage locally. Make sure to breathe deeply and take in the heady blend of lemongrass, lavender and earthy patchouli essential oils.
The use of charcoal in beauty and medical products is not new, although it has experienced a surge in popularity in recent years. Charcoal is recognised for its ability to draw out and absorb both oil and dirt from the skin, helping to tighten pores and exfoliate gently. The charcoal invites drama in a soap, giving permission to add swirl and a robust blend of essential oils, the star in this case being locally sourced and distilled Peppermint Gum. Enjoy the divine mix of citrus, mint, florals and earthy oils added to this bar.

Locally sourced and distilled Lemon Myrtle, with its intense fragrance, gives this soap a refreshing lemony top-note, a scent which is noted for lifting spirits, energy and 'zest'. Lemon Myrtle essential oil also holds antibacterial and antifungal properties, which adds to its deep cleaning ability. Lavender is rightly associated with relaxation and a heavenly ability to calm the spirit. In this contemporary take on an old-fashion favourite we combine these essential oils with natural clays for their beauty and soothing properties and a dash of flower buds for scent and mild exfoliation
Calendula is used widely as a skin conditioner because of its soothing, healing and antiseptic qualities. It has been traditionally used to calm inflamed skin and is, as such, widely recognised for its gentleness. One of the many other wondrous things about calendula is that the flower petals do not discolour in cold-process soap making. So they bring both beauty and interest with their joyful shades of yellow, orange and amber. Add to this an inviting combination of citrus, floral and earthy essential oils and you have a heavenly product that is gentle enough for all to use.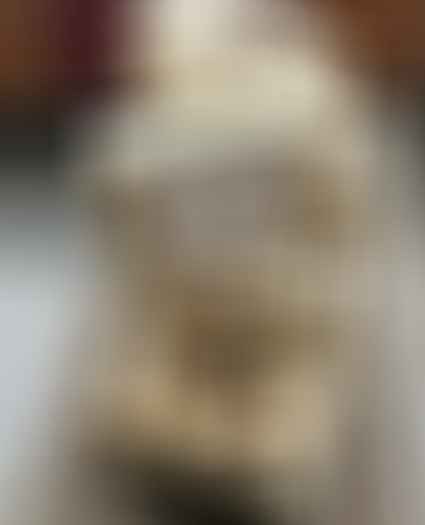 Used finely ground coffee beans, from our own kitchen, are repurposed in this soap. Coffee can assist in removing dry skin cells, adding a smooth and healthy appearance. Great as a scrubby gardener's soap, for fishers or mechanics as it helps neutralise strong smells, cut through grease and exfoliates. The natural clay colourants add interest and help detox and deeply cleanse the skin. The combination of essential oils in this soap is a therapeutic breath-easy mix. It has strong top notes of citrus, anchored with the earthy and woody essence of cedarwood, which adds antiseptic and anti-inflammatory properties.
Four Australian natural courant clays are used in this soap, yes, for their beauty but also because of elements they bring to the bar. Clays add gentle exfoliation, help brighten the skin, giving it a healthy shine and contain mineral trace elements, which add to its recognised ability to remove toxins and purify. You will captured by the citrus top notes in this bar – with sweet, tart, summery lime shining through – and then drawn in deeper by the anchoring scents of lavender and patchouli. Lime in soap adds an antibacterial quality, helping to cleanse skin pores deeply while the base of patchouli is deodorising and soothing to skin.
Can't decide which soap you'd like? Try our Seven Soap Pack to find out which one is our favourite.
You'll receive 1 each of our fabulous handmade goats milk soaps.
Lemon Myrtle & Lavender
Activated Charcoal & Peppermint Gum
Rose Clay & Geranium
Coffee Scrub & Cedarwood
Lime & Patchouli
Calendula & Orange
Lemongrass & Honey
This is a makers choice pack. A combination selected from our standard range will be included:
Lemon Myrtle & Lavender
Activated Charcoal & Peppermint Gum
Rose Clay & Geranium
Coffee Scrub & Cedarwood
Lime & Patchouli
Calendula & Orange
Lemongrass & Honey
We'll endeavour to include the greatest variety soaps. You may even get a special edition!
Our 'scrubby' gardener's soap contains a mix of gentle exfoliates – ground walnut and apricot shell, fine rock salt and calendula petals. Perfect for removing dirt and grime. The divine blend of essential oils that shine in this soap – lemon scented teatree, rosemary and cedarwood – are earthy and fresh, sure to stimulate your senses. Perfect for the gardener! Or anyone who regularly gets their hands dirty (Hint: mechanics and fishers also love this soap).
All schoolhouse farm soaps contain natural clays, as colourants and to add creaminess. In this soap rhassoul clay takes centre stage. Rhassoul clay originates from Morocco, an area that is low in rainfall, meaning the clay remains rich in trace elements. It is known for its detoxification quality, and impurity absorption quality. This soap will clean, exfoliate, freshen and nourish your hard-working gardener's hands!
What's so special about salt bars? For a start, they are detoxifying, loaded with minerals, particularly magnesian and potassium. Salt is purifying and drawing, so excellent for combating oil and combating acne. You'd be right to wonder if a salt bar is drying. Not the case! The combination of oils (coconut oil makes up 90% of the blend), the goat's milk and the rose clay ensure that the soap is gentle.
Salt bars are also formulated in a different way, with a higher 'superfat' content, meaning they feel richer. The bar does interact differently with the skin, the lather is creamy and luxurious, rather than 'big and bubbly'. Salt isn't scratchy either but on anything but your hands we suggest you may want to go gentle and use the lather only, rather than rubbing it directly on your body. The scents in this bar are fresh – lemon and geranium with a touch of earthiness to ground you. One final note, salt bars last for ages, making them perfect for family use!
We love this soap, the feel is heavenly and the smell so gorgeous … will definitely be getting more!